​
​SUNDAY BRUNCH.....August 19, 2018 $19.95
10:00-3:00

"BRUNCH"
(n): the socially acceptable excuse for day drinking
That's why we have unlimited Champagne or Mimosas....

First Course: Deep fried macaroni and cheese balls drizzled in homemade cheese sauce

Second Course: LOBSTER RAVIOLI'S DRIZZLED WITH A VERY LIGHT SAUCE, TOPPED WITH BITS OF LOBSTER, SERVED WITH CHEESE BREAD

third course:" French toast" (Wendy Style) stuffed with ricotta, with raspberries , topped with rasberries syrup drizzled with powder sugar

Main Course: HASH BROWN EGG NEST....SOMETHING COMPLETELY DIFFERENT....SERVED WITH FRESH FRUIT

To complete this adventure Sophia will be making desert which will include chocolate and cherries.....




Family Owned and Operated!

For The locals.... and those who want to feel like one.
​


Introducing "Club Rouge" go to rougepalmsprings.com for upcoming events......

Contact Us:
665 S Palm Canyon Dr, Palm Springs, CA 92264
Phone: 760-322-6500
SUNDAY 10 AM -11 PM
MONDAY CLOSED JUST FOR SUMMER
TUESDAY 11 AM - 11 PM
WEDNESDAY 11 AM- MIDNIGHT
THURSDAY 11 AM - 11 PM
FRIDAY 11 AM - MIDNIGHT
SATURDAY 11 AM MIDNIGHT
​

For additional Entertainment and private party bookings and banquet rental...
Powered by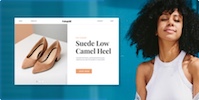 Create your own unique website with customizable templates.